Israel Trip with Joel Richardson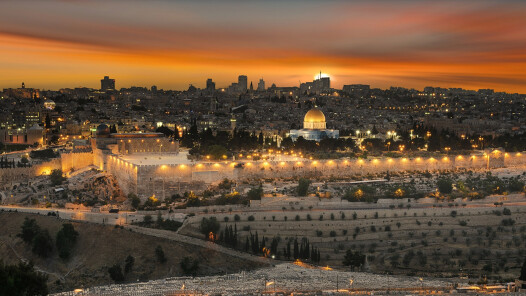 Biblical Israel Tour with teaching by Joel Richardson
April 27 to May 8, 2020 | Author Joel Richardson and Hillcrest Covenant Church have created an incredible teaching itinerary exploring the most authentic Biblical sites in Israel!
Not only will you visit the celebrated traditional sites of the Galilee, Jerusalem, Nazareth, Masada, Bethlehem, the Dead Sea, and Golan, but other exclusive teaching sites across the Holy Land! Few travelers have a chance to visit the original temple site at Shechem – positioned starkly between the Mountains of Blessings and Curses in Samaria. You will also visit Shiloh, see the newly discovered Pilgrim's Path – an underground route that connects the City of David to the Temple Mount, and you will also stand at Quneitra and look at the city of Damascus in the distance! On top of that, you will see Bethel (House of God), Gibeon, Jacob's Well, and many more breathtaking destinations! Space is limited to the first 45 people who register.
Space is limited. Secure your spot quickly!
Click here for tour brochure, itinerary and mail-in registration information.
For quick registration, click here to book your tour through Living Passages.