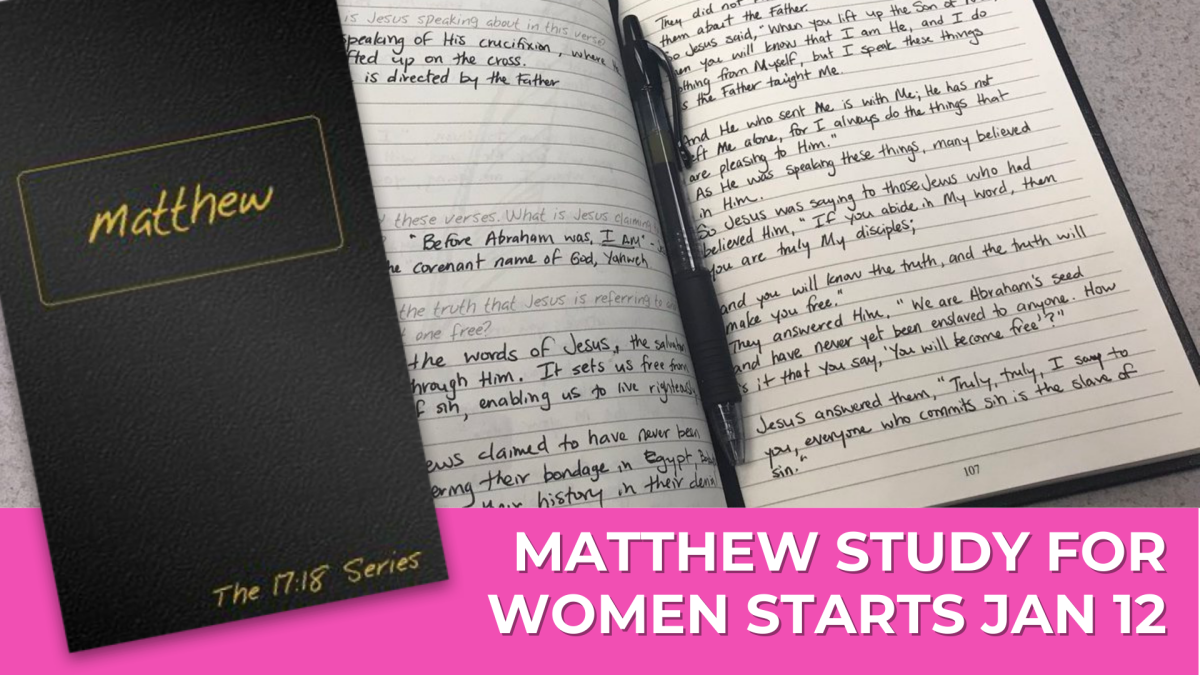 Every Thursday, from 01/12/2023 to 05/18/2023, 12:00 AM
Journaling through Matthew | Join us for a Bible study of Matthew using Journible*, where we write out our own copy of Scripture as we journey through the book. For women of all ages! No sign-up required. Questions? Email Dana Ator at .
Thursdays, January 12 through May 18, 9:30 to 11:30 AM in Fellowship Hall
*Matthew Journible books will be available at Mardel or you can order online at christianbook.com or Amazon.