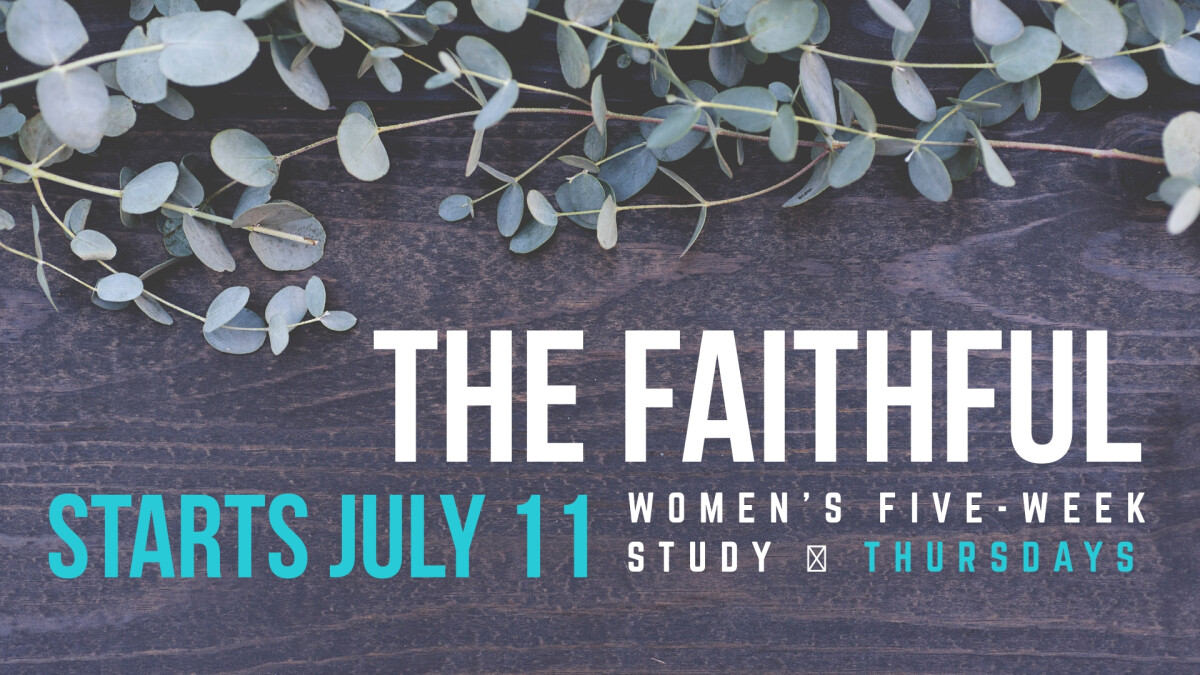 Every Thursday, from 07/11/2019 to 08/08/2019, 9:30 AM - 11:30 AM
You're invited!
Join us for this five-week video and discussion study that will strengthen your faith as you walk alongside some of the Bible's larger-than-life figures who all chose to obey God no matter the circumstances.
Thursdays, July 11 through August 8
9:30 to 11:30 AM —Fellowship Hall
Study guides for this 5-week study will be available for purchase ($13) during the first few weeks of the study. Childcare for birth to 5th grade is available with registration at tinyurl.com/studychildcare Deadline to register kids is June 27. If you miss the deadline, email Sarah at to see if there is still room. Space is limited.