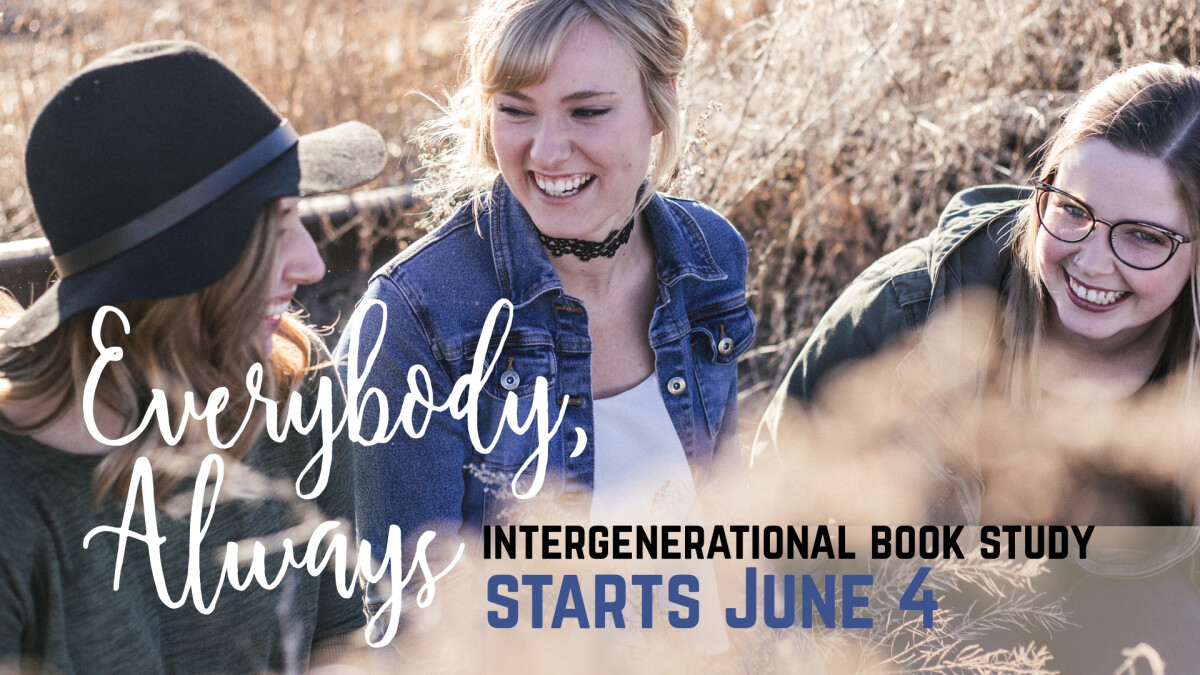 Every Tuesday, from 06/04/2019 to 07/09/2019, 7:00 PM - 9:00 PM
You're invited!
Join us for this six-week intergenerational book study for girls and women MS, HS, college, post-college and beyond. Together we'll read Everybody, Always by Bob Goff and discover how to live without fear, constraint, or worry by learning to love people, even the difficult ones, without distinction or limits.
Tuesdays, June 4 through July 9
7 to 9 PM—Room 204
Please purchase the book online or in stores. (You don't need the book for the first week.) No childcare will be available for this evening study.