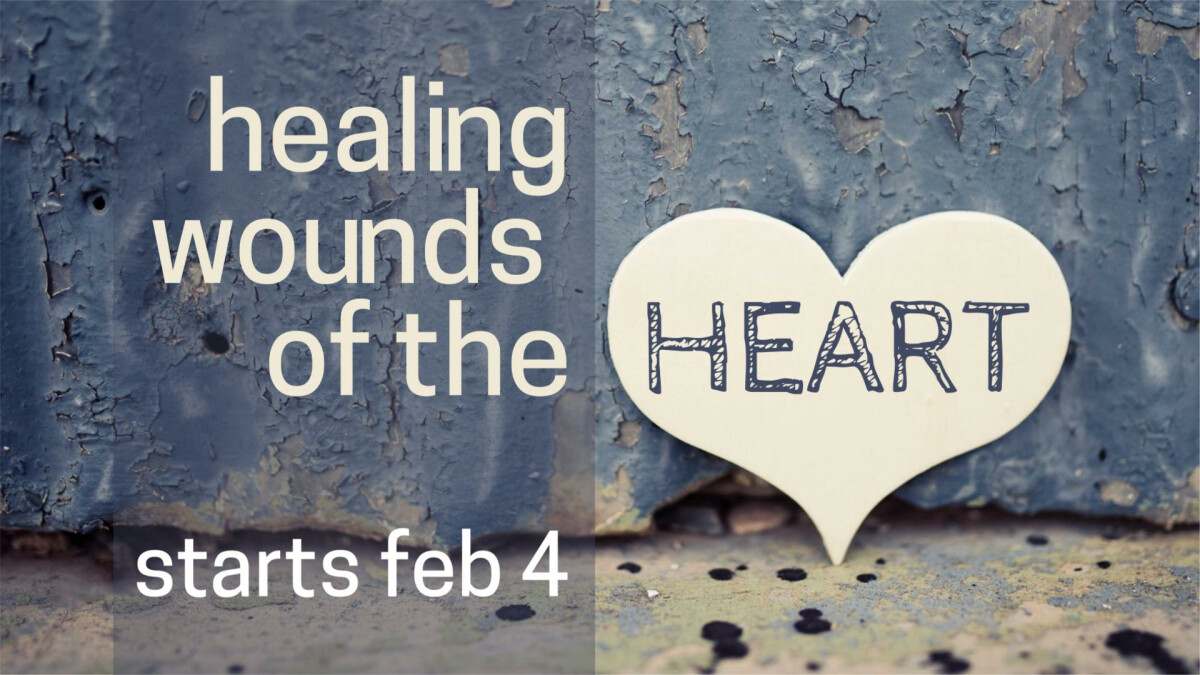 Tuesday, February 04, 2020, 6:30 PM - Tuesday, March 03, 2020, 8:30 PM
Healing Wounds of the Heart Group starts on Tuesday, February 4
Healing Wounds of the Heart is a five-week group for anyone who has experienced trauma, a wound of the heart, stress or anxiety.
We'll use scriptural truths to help heal emotional and relational injuries experienced in life. This group for men and women is facilitated by trained leaders and uses material from the American Bible Society.
Although not a therapy group, group time will include reading scripture, discussion, drawing, and a variety of other interactive ways of putting Biblical truths into practice, to help restore lives. You don't have to share details about your trauma, but it is important to be honest with yourself and with God.
Tuesdays from February 4 through March 3, 6:30 to 8:30 PM in the Prayer Room. Mel Bockelman, Jim Beaty, and Audrey Shaneyfelt are our facilitators.
Materials will be provided. No childcare is available for this evening study. Contact Julie Cook at with questions or help with sign-ups.