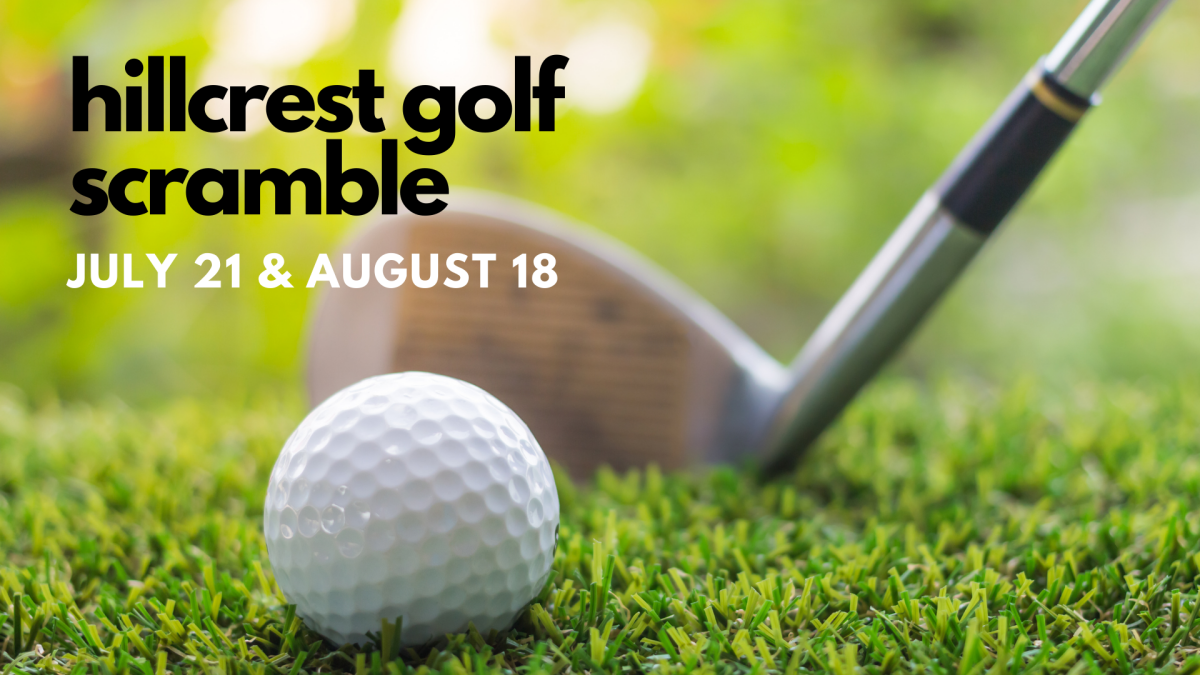 Third Wednesday, from 06/16/2021 to 08/18/2021, 5:00 PM - 6:30 PM
Hillcrest's Golf Scramble at Swope Memorial is for men and women of all ages. It's a great time to connect with people you know and make new friends. Invite your neighbors, spouse, kids and co-workers. Swope Memorial is an excellent challenge for recreational and competitive golfers alike.
Wednesdays, July 21 and August 18. Tee times start at 5 PM are every 10 minutes and on a first-come, first-served basis. The cost is $28 per person, per time and includes 9 holes of golf and a cart. Golf fees will be paid at the golf course when you arrive. If you don't have a foursome to golf with (which is totally cool) please find any tee time that is available.
Click here to choose your July 21 tee time.
Click here to choose your August 18 tee time.