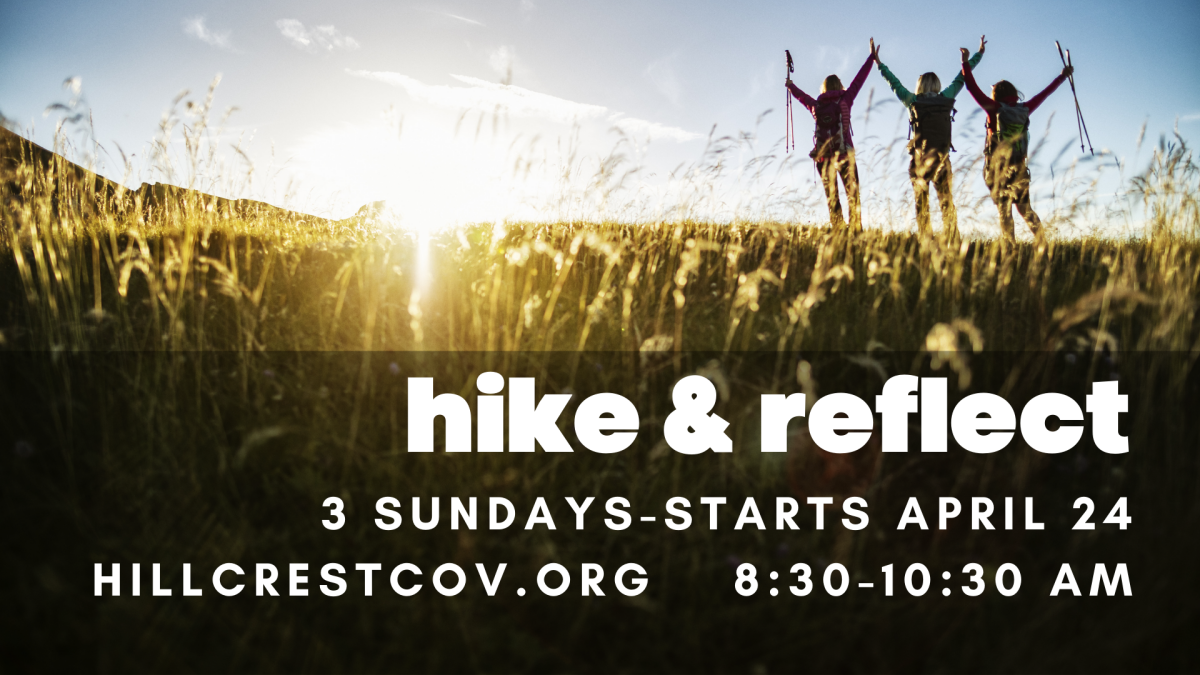 Sunday, May 15, 2022, 8:30 AM - 10:30 AM
God designed our bodies to move but too often we get stuck in our heads. Join us for a 3-session hike + reflect for a time to connect with Jesus and other women. We will meet just outside Fellowship Hall at 8:30 on Sunday morning and carpool to a local trail. Please be prompt as we will leave at 8:40 AM. Bring a raincoat and water bottle, wear good walking shoes or hiking boots. We'll be back by 10:30 AM if you'd like to attend the second service.
Sunday April 24, May 1 and May 15.