Daily Prayer
Join us for four weeks of twice daily prayer (15 minutes each). Together we'll look to God who is still at work through his beloved church. We'll gather online through Zoom to pray with a renewed commitment to the unifying power of the Holy Spirit. One in person option is available on Wednesday. See below.
Days/Dates: Monday - Saturday, April 12 - May 8
Times: 12:15-12:30 PM and/or 7:00-7:15 PM
Location: Online through Zoom https://hillcrestcov.zoom.us/j/91713698613
Leaders: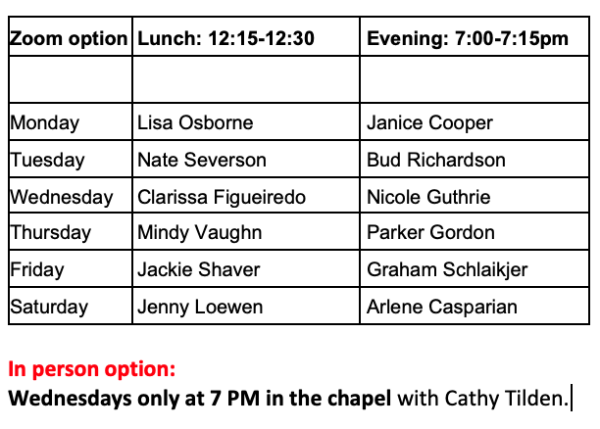 Please enter for this in-person option through the exterior prayer room door which is south of the office entrance.