Everything Easter at Hillcrest
We invite you to engage in the season of Lent and hope that God will meet you in significant and transformational ways. The season of Lent lasts 40 days and is a symbolic representation of the 40 years the people of Israel spent in the desert with Moses. It also symbolizes the 40 days Jesus spent in the desert before beginning his public ministry. Lent begins on Ash Wednesday and ends on Easter Sunday. It is an opportunity for reflection, repentance, and fasting. See below for where you can join us as Lent begins at Hillcrest.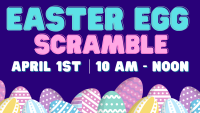 It's going to be a great morning of games, inflatables, and of course the EGG SCRAMBLE! Invite your friends and neighbors to this community outreach event! Each age group will have an opportunity to "SCRAMBLE" to pick up as many eggs as they can. Music, donuts, coffee, games, and door prize drawings throughout the entire event. See here for more and how to sign up to help. Donate dollars for us to purchase candy here...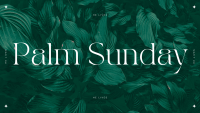 Sunday, April 2 | Join us as we remember Jesus' triumphal entry and receive communion together in the sanctuary at 9 or 10:30 AM in person or online.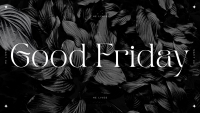 Friday, April 7 | Together we'll commemorate Jesus' death on the cross with worship and communion. Join us at 6:30 PM in the sanctuary.
Sunday, April 9 | You are invited to celebrate Jesus' resurrection with us at 9 or 10:30 AM online or in person. Kids birth to 5th grade have Easter Sunday programming at each service. Students 6th grade to high school worship with their parents.