Giving Impact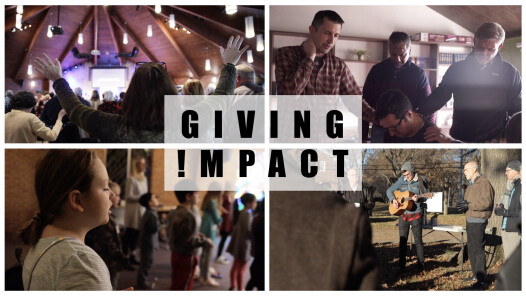 Thank you for your faithful giving to the general fund at Hillcrest. Your giving impacts kids, youth, adults and missions in the Kansas City area and around the world.
Over 22% of Hillcrest's general ministry budget comes in during the month of December. Please prayerfully consider how God wants you to faithfully steward his resources for his ministry through Hillcrest.
Whether it's catching up on your intended giving, giving above your intended giving or arranging a gift of stock, we welcome the opportunity to end 2019 in good standing and begin the 2020 ministry year with a healthy financial start.
GENERAL FUND GOAL FOR THE END OF 2019: $471,000
To give, text hillcrestcov to 77977, place offerings in one of our drop boxes on Sundays or click below to give now.
Consider giving stock | Donating publicly-traded stock to Hillcrest is appreciated and can be a smart way to save tax dollars while investing more resources in ministry. Click here to see how or contact Meg Luchies in our Business Office at or 913-901-2303 for more information.