Women
At Hillcrest, women are learning to love God and others in different seasons of life. To learn more, contact our women's ministry lead, Amie Kirby at .
---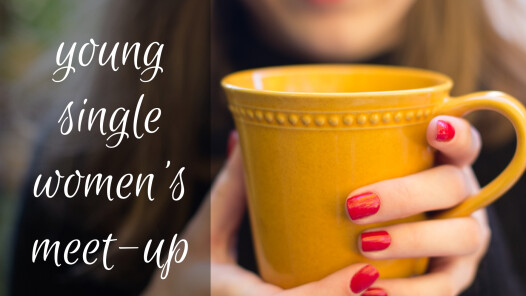 Sunday, June 2 at 2 pm

at
Homer's Coffee House
Gather with us for coffee and learn about a new group of young, single women in their 20s and 30s that is forming. We'll discuss how we'll focus on intentional friendship, sharing in fellowship, and exploring God's purpose for this walk of life. All are welcome, no RSVP needed. Email with any questions.
Immeasurably More
Our hope for this small group is that we'll develop a community for young single women (20s-30s) experiencing the same unique joys and challenges of singleness. Our goal is to encourage one another to find our value in how God sees us, rather than how the world sees us. We want to be a safe place to explore hard topics that are unique to this walk of life while learning to bloom where God has planted us.
---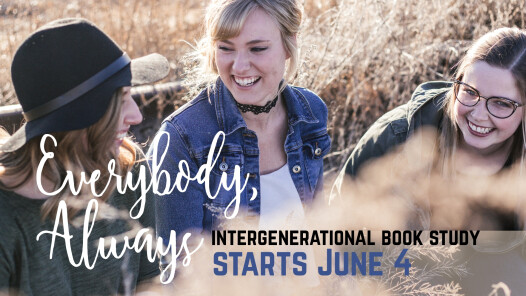 You're invited!
Tuesdays, June 4 through July 9,
7 to 9 PM—Room 204
Join us for this six-week intergenerational book study for girls and women MS, HS, college, post-college and beyond. Together we'll read Everybody, Always by Bob Goff and discover how to live without fear, constraint, or worry by learning to love people, even the difficult ones, without distinction or limits.
Please purchase the book online or in stores. (You don't need the book for the first week.) No childcare will be available for this evening study.
---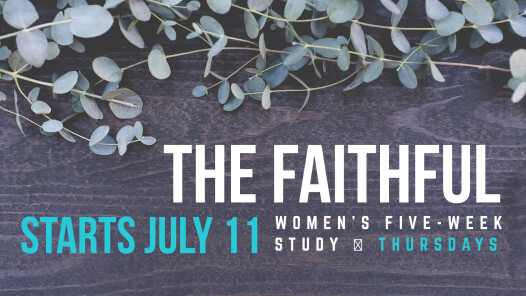 You're invited! Thursdays, July 11 through August 8,
9:30 to 11:30 AM —Fellowship Hall
Join us for this five-week video and discussion study that will strengthen your faith as you walk alongside some of the Bible's larger-than-life figures who all chose to obey God no matter the circumstances.
Study guides for this 5-week study will be available for purchase ($13) during the first few weeks of the study. Childcare for birth to 5th grade is available with registration at tinyurl.com/studychildcare Deadline to register kids is June 27. If you miss the deadline, email Sarah at to see if there is still room. Space is limited.
---
Adult Ministry Staff
Nate Severson | Associate Pastor of Community Life |