Support Groups

Finding help and hope in community with Jesus during different seasons of life.
Click above to watch video about Surviving the Holidays GriefShare.
Holidays can be the loneliest time for many people who have experienced loss from the death of a loved one. You don't have to struggle through this time on your own. You don't have to put on your best face as you dread the holiday season and then painfully drag yourself through holiday festivities.
Surviving the Holidays GriefShare is a 2-hour workshop just for you. Learn with others who understand and care for your heart. Workshop participants receive a take-home holiday survival guide.
GriefShare Workshop | Surviving the Holidays-Saturday, December 3 from 11:30 AM to 1:30 PM in Room 203
Sign up for Surviving the Holidays GriefShare Workshop here.
The DivorceCare Workshop was canceled.
---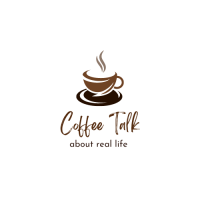 Coffee Talks are where we'll shed light on and discuss real life topics. John 1:4-5 says, "The Word gave life to everything that was created, and his life brought light to everyone. The light shines in the darkness, and the darkness can never extinguish it." During each Coffee Talk, we'll briefly introduce our topic, hear personal stories, and then we'll talk and listen to each other.
Coffee Talks: Shedding light on... 11:30 AM-1 PM in the Hillcrest Library
Date TBD | The consequences of spiritual bypass with our Mental/Emotional health
Presenter: tbd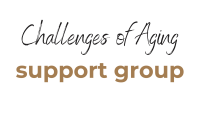 Challenges of Aging support group will not meet in December. The next meetings will be Monday, January 16 at 1 PM and February 13 at 1 PM. Steve Graf will be facilitating. | No one can really prepare you for the challenges of growing older. It may be easy to understand the physical changes, but what about the impact on us mentally, emotionally, socially, and spiritually? Or the impact on our relationships with our spouse, and other loved ones? Meet us in the chapel at 1 PM for a real talk about the mental, emotional, social, and spiritual changes while aging and share how we can adapt, overcome, and carry on. No need to sign up, just show up!
---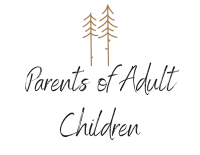 Parents go from diapers to diplomas to dealing with kids as adults. No one really prepares us for this later season of being a parent. Our children's entrance into adulthood is a new beginning for us, too. This support group will meet every other week so we can share our challenges and insights through this season of change.
Parents of Adult Children
Our next two meetings will be Tuesday, November 29 and December 13 from 6:30 to 8 PM in the chapel
Leader: Lisa Kurtz
Sign up for Parents of Adult Children here.
---
Questions? Contact Natalie Moultrie, Support Group Coordinator, at or 913-901-2300.
---