Men
Men need one another on the path of following Jesus! At Hillcrest, men get together in small groups and at special events for community and growth.
---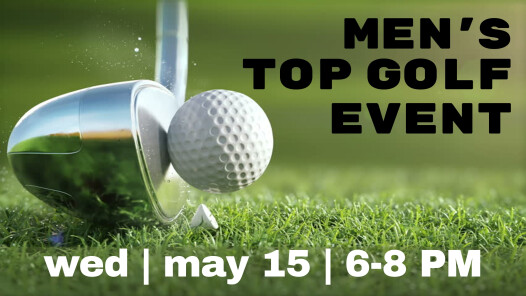 Connect with Hillcrest men and friends on Wednesday, May 15 at Topgolf Driving Range, 10611 Nall Avenue Overland Park, KS for two hours of fellowship and golf. Sign in under our Hillcrest Covenant Church event at Topgolf just before 6 PM. Appetizers are included in the $15 cost*. Cost of Coke or iced-tea is extra. Golf ends at 8 PM.
*Topgolf requires the purchase of a one-time $5 membership to play which you can set up at the venue or online at https://myaccount.topgolf.com/choose_site
---
Groups for Men
See Small Group page for our new Small Group Finder to help you identify a Men's Small Group that might be a good fit for you.