Neighborhood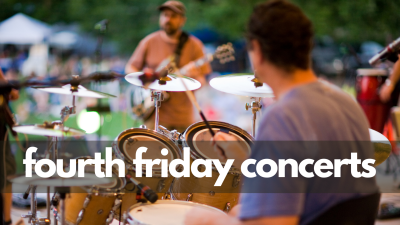 Join us for our summer concert series at Franklin Park from 6:30 to 8:30 PM.
We'll provide live music from some great local bands and have arranged for a food truck to be available. Invite a friend, bring a chair, and join us just down the hill from Hillcrest where Roe and Somerset meet.
Here's our band line-up for summer 2022:
Friday, July 22 | The Recliners is a classic rock band that plays hits from the 60s and 70s.
Friday, August 26 | Hard@Play is a classic rock band with horns.
Enjoy food from a local food truck for purchase.
Free hot dog meals provided for kids under 12 years old.
Fun activities for kids of all ages led by our HCCKids team.
Please follow Prairie Village park guidelines.
Check our website after 3:30 PM on the day

of

the concert for any cancellations.
Questions? Email Nate Severson at .
---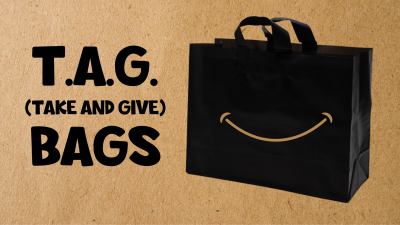 Take an empty bag, fill with suggested grocery items and return it to one of our T.A.G. Bag carts. Or, take a full bag and give it to someone or use it yourself. Bags are available by the elevator or office entrance. Make it a family or small group project to fill several. It's one practical way to offer hope during times of need, one bag at a time!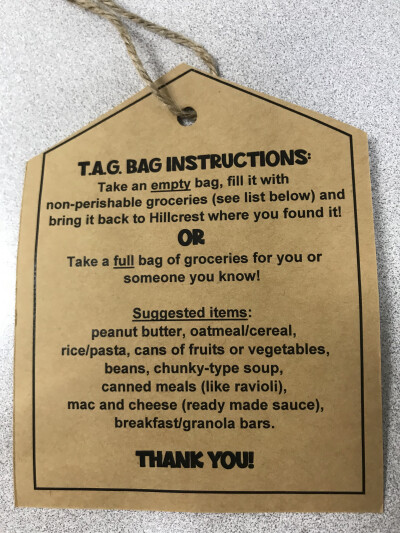 Questions? Contact Meg at .
---
Community Life Staff
Nate Severson | Community Life Pastor |
Julie Cook | Director of Communications |
Neighborhood Ministry Staff
Jill Jones | Missions Assistant |