Prayer
We are a praying church!
There are many opportunities to pray or be prayed for at Hillcrest.
---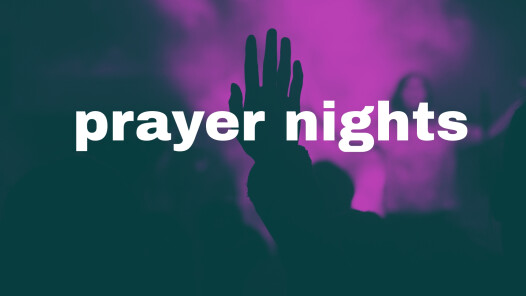 Join us on the first Sunday, Monday and Tuesday each month from 6:30 to 8 PM as we gather as a congregation for three nights of prayer and worship. Art supplies are available for kids in the sanctuary during the prayer time. All are welcome!
July 7,8,9
August 4,5,6
---
Sunday Mornings
Write a prayer request on the back of the Connection Card that you find on your seat in the sanctuary. Place the card in one of the drop boxes at the back of the sanctuary or in the lobby. Your prayer will be shared with a team of prayer intercessors who are committed to pray during week. Our ministry staff also prays for these requests.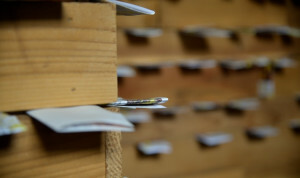 If you would like someone to pray with or for you, individuals from our prayer team will be available in the front of the sanctuary following each Sunday morning service. The Prayer Room may also be available at these times. It is located across from the chapel on the main level in the south hallway. Look for the sign-in sheets to see what times are available. You may also schedule a time during the week.
---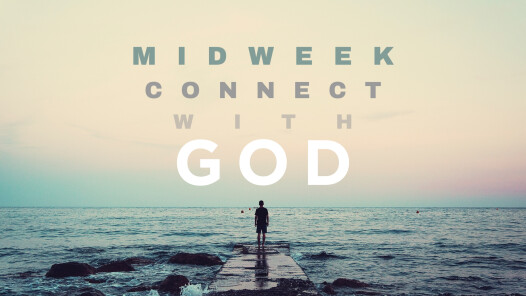 Pray All Ways | Pray Always | Wednesdays at Noon in the Prayer Room | All are welcome!
Midweek Connect with God is an informal, flexible gathering introducing different ways of opening up to the presence of God. Drop in to meet with others and put yourself in a place where you can listen to God. We will be practicing different forms of contemplative prayer that will help us be more intentional with God.
---
During the Week
Tuesdays
Join us on Tuesdays from 6:45 to 7:45 AM in the chapel for a time of devotional reading (Lectio Divina). This Christian discipline combines Scripture reading, silence and prayer. Please enter through the prayer room door. For more information contact Cindy Meyer at .
Praying for Missions meets each Tuesday morning from 9:30 to 11 AM in room 203. Come join us in lifting up Hillcrest mission partners and the nations. For more information contact .
Wednesdays
Hillcrest's Prayer Shawl ministry meets each Wednesday morning from 9:30 to 11 AM in room 203. If you knit or crochet, come spend time making prayer shawls to give away to those who are hurting or may need a tangible expression of God's love. Each prayer shawl is prayed over by this group before it is given away. Contact for more information.
Safe Place Prayer by Appointment
You are invited to make a Safe Place Prayer appointment for a personal and private time of prayer. You'll meet with two or three prayer ministers who will assist you in encountering God for physical, emotional and/or relational healing through the power of the Holy Spirit. Sessions are available on Thursdays 9:30 to 10:30 AM in the Prayer Room. To request an appointment, click here: https://tinyurl.com/SafePlacePrayer.
---

Prayer Room
Reserve time in our Prayer Room which is a quiet and comfortable space available 24/7 for individuals or small groups. Reserve your time in the notebook outside the Prayer Room door. This room can be accessed during normal business hours and is available through the Prayer Room exterior door with a code when the church offices are closed. If you would like to request a code for the Prayer Room, please email Jan Carlson: .
Click here for suggestions on how to use the prayer room.
---

Next Visio Divina: tbd
Join us from 6:30 to 8 PM at the Nelson Atkins Museum of Art
(4525 Oak in Kansas City, MO) (New dates will be posted as they become available.)
Join us for the practice of Visio Divina -- the spiritual discipline of Godly gazing, or seeing God through the creative process of art. This discipline is similar to Lectio Divina, but it is done through listening for the voice of God using our eyes. We'll gather just outside the museum gift shop before the practice begins for brief instructions and a printed guide. Please bring a pencil (the museum does not allow pens in the galleries) and clipboard, if you have one. RSVP to Cindy Meyer at if you plan to attend so she can have enough practice guides for everyone.
At the end of the time, we'll meet back where we started and you are free to leave or join us for an optional meet up at a local restaurant.
---
Soul Care
Click here for information about Spiritual Direction, Soul Healing Weekends and groups that meet for trauma healing, interior freedom, spiritual disciplines and more.