Prayer
We are a praying church!
There are many opportunities to pray or be prayed for at Hillcrest.
---
Sunday Mornings
Write a prayer request on the back of the Connection Card you'll find on your seat in the sanctuary. Put this card in one of the collection boxes in the back of the sanctuary or in the lobby. Your prayer will be shared with a team of prayer intercessors who are committed to pray during week. Our ministry staff also prays together for these requests.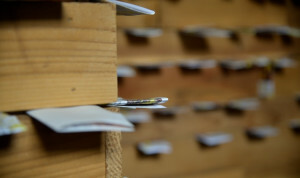 Individuals from our prayer team are available in the front of the sanctuary following each Sunday morning service if you would like someone to pray with or be prayed for. The Prayer Room may also be available on Sunday mornings. It is located across from the chapel in the south hallway on the main level. Look for the sign-in sheets to see its availability that morning. You may also schedule a time sometime during the week.
---
During the Week
Tuesdays
Join us on Tuesdays from 6:45 to 7:45 AM in the chapel for a time of devotional reading (Lectio Divina). This Christian discipline combines Scripture reading, silence and prayer. Please enter through the prayer room door. For more information contact Cindy Meyer at .
Praying for Missions meets each Tuesday morning from 9:30 to 11 AM in room 203. Come join us in lifting up Hillcrest mission partners and the nations. For more information contact .
Wednesdays
Hillcrest's prayer shawl ministry meets each Wednesday morning from 9:30 to 11 AM in room 203. If you knit or crochet, come spend time making prayer shawls to give away to those who are hurting or may need a tangible expression of God's love. Each prayer shawl is prayed over by this group before it is given away. Contact for more information.
Safe Place Prayer by Appointment
You are invited to make a Safe Place Prayer appointment for a personal and private time of prayer. You'll meet with two or three prayer ministers who will assist you in encountering God for physical, emotional and/or relational healing through the power of the Holy Spirit. Sessions are available on Thursdays 9:30 to 10:30 AM in the Prayer Room. To request an appointment, click here: https://tinyurl.com/SafePlacePrayer.
---
Prayer Room
The Prayer Room for individuals or small groups is available 24/7. Reserve your time in the notebook outside the Prayer Room door. This room can be accessed during normal business hours, and it is available through the Prayer Room exterior door with a code when the church offices are closed. If you would like to request a code for the Prayer Room, please email Jan Carlson: .
Click here for suggestions on how to use the prayer room.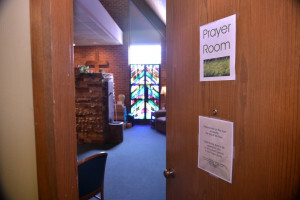 ---
Friday, July 20 to Saturday, July 21
An invitation to emotional, spiritual, physical and relational healing and freedom
Soul Healing Prayer Ministry can help when something is standing in the way of developing a closer relationship with God. Past hurts, unconfessed sin, unhealthy habits, trauma, unforgiveness, tragedies or anything that can make your journey to understanding and knowing God more difficult. The weekend is at Colonial Presbyterian Church, Terrace Room, 9500 Wornall Road in Kansas City, Friday from 6 to 9 PM and Saturday from 9 AM to 12 PM. Register with $25 donation (scholarship available). Contact Diane Schmidt at or 913-908-3108 with questions. Learn more.