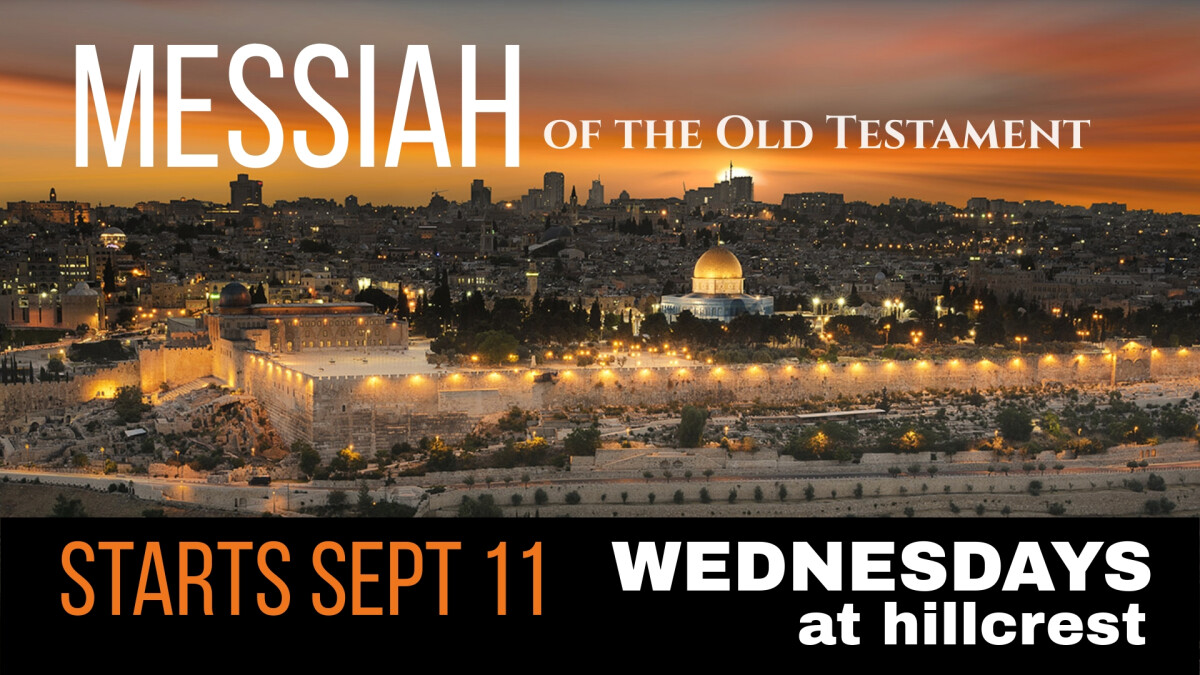 Every Wednesday, from 09/11/2019 to 10/02/2019, 6:30 PM - 8:00 PM
One topic—four weeks—starts September 11!
You are invited to join us this fall for our first session of Wednesday Nights at Hillcrest this fall! Joel Richardson (New York Times bestselling author, speaker, missions advocate and founder of Joel Richardson Ministries) will be teaching this class that will trace the development of Messianic expectation as it unfolds throughout the Old Testament. What did the Jews of Jesus day expect with regard to the Promised One?
September 11 through October 2 from 6:30 to 8 PM in the sanctuary
Deadline for childcare is August 28 for kids birth through 5th grade. If the deadline has passed, email Sarah at to see if there is still room.