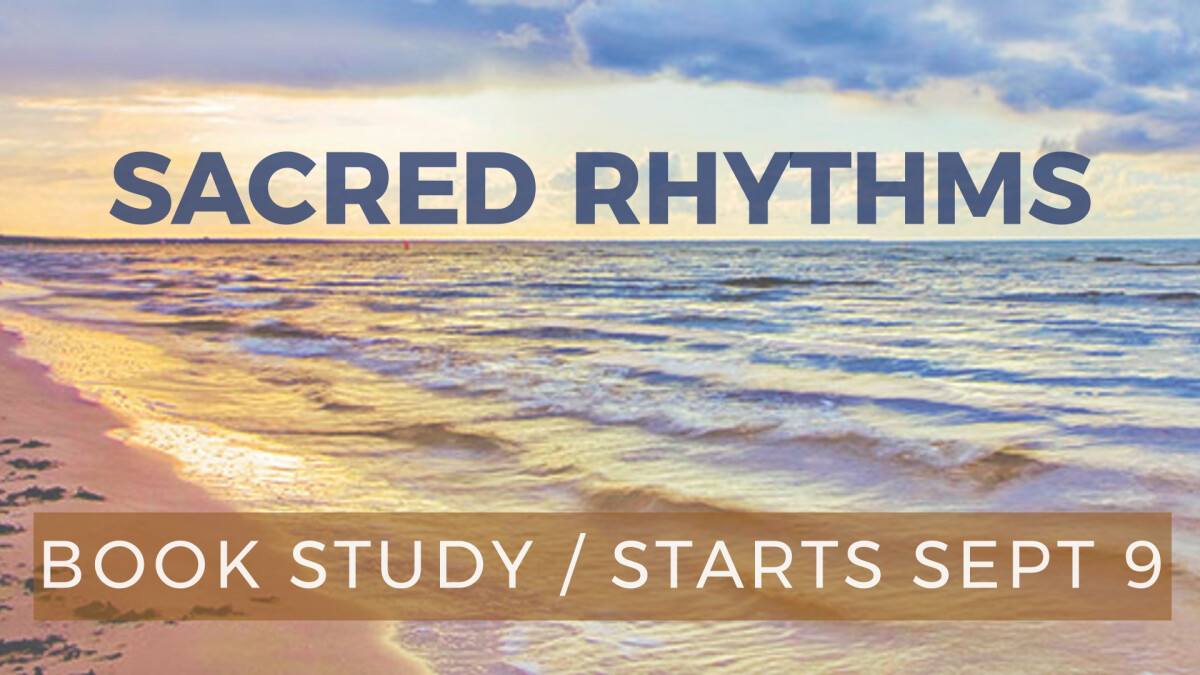 Every Monday, from 09/09/2019 to 10/28/2019, 6:30 PM - 8:00 PM
Sacred Rhythms Book Group* meets in the Hillcrest library.
Join us for a ten-week book study of Sacred Rhythms by Ruth Haley Barton. It's for men and women who want to seek meaningful connections with the Lord Jesus. Together, we'll read. discuss, and share as we practice in our sessions, and at home the development of our own sacred rhythms in daily life which connect us regularly and intimately with God. Led by Mel and Becky (Reece) Bockelman.
*Please purchase book and read the introduction and chapter one in preparation for the first class. Sacred Rhythms can be purchased online or your local Christian bookstore. One online link is here. (Note: the full book is 192 pages and the cover is a picture of a door in a field rather than the waves as pictured above. There is a DVD participant guide with 96 pages which is NOT the correct book for this group.)
No childcare is available for this evening study.