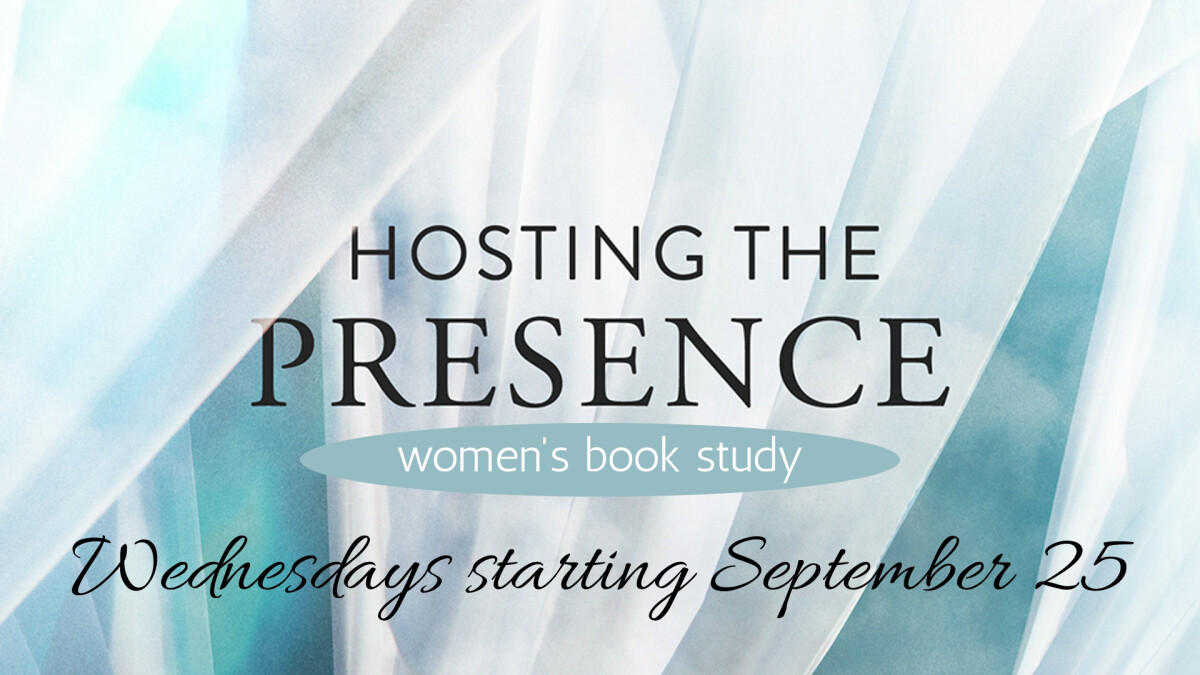 Every Wednesday, from 09/25/2019 to 11/20/2019, 1:00 PM - 2:45 PM
You're invited!
Wednesdays, September 25 through November 20 in Room 205
Join us for this video/discussion group that will teach us how to go deeper in relationship with the Holy Spirit with new understanding and surrender, to embrace and carry His presence into daily life and into the world. Hosting the Presence book by Bill Johnson and workbook are recommended. Please obtain materials by 9/18 and complete reading of intro, chapter one and daily devotionals for Session 1 prior to the first class.
Order information: tinyurl.com/HCCHosting-the-Presence-book
tinyurl.com/HCCHosting-group-workbook
If the purchase of materials is a hardship for you, please contact Julie at and we will cover the cost and do our best to arrange for delivery asap.
No childcare will be available for this afternoon group.
Questions? Email Maggi Pivovar at