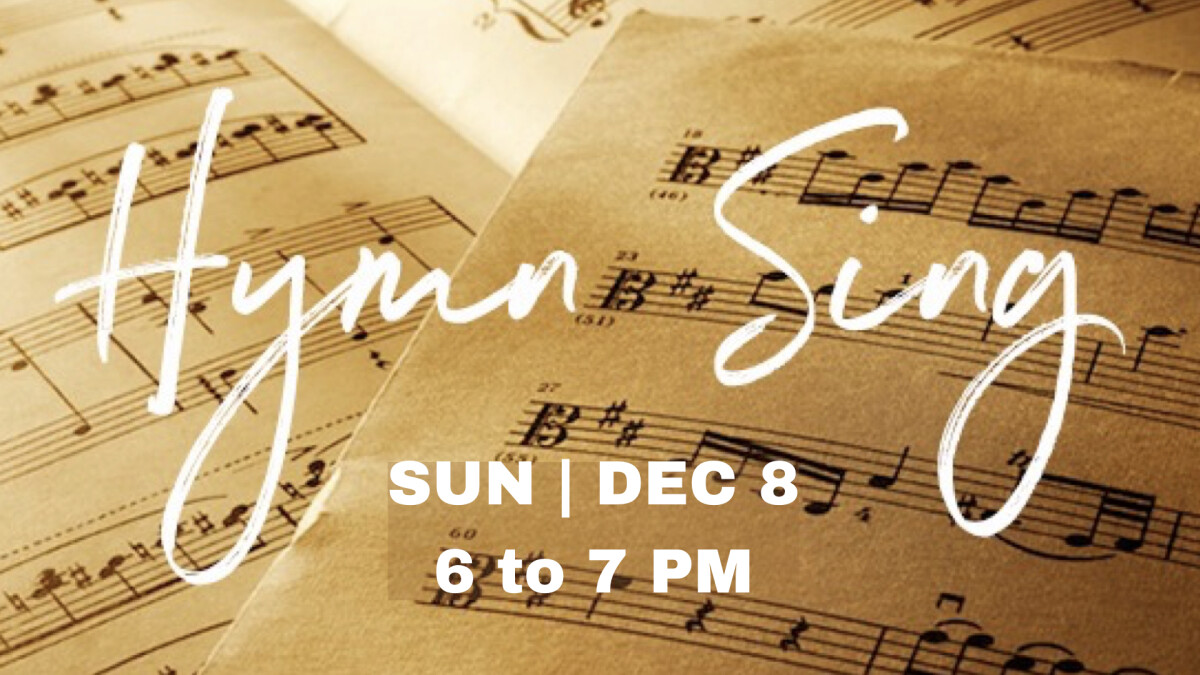 Sunday, December 08, 2019, 6:00 PM - 7:00 PM
Sunday, December 8 | Hymn Sing with Larry Stetler from 6 to 7 PM in the sanctuary. Sing along with classic hymn favorites, real hymn books, and inspirational stories about hymn writers.
Grab a friend or your whole family and join us!