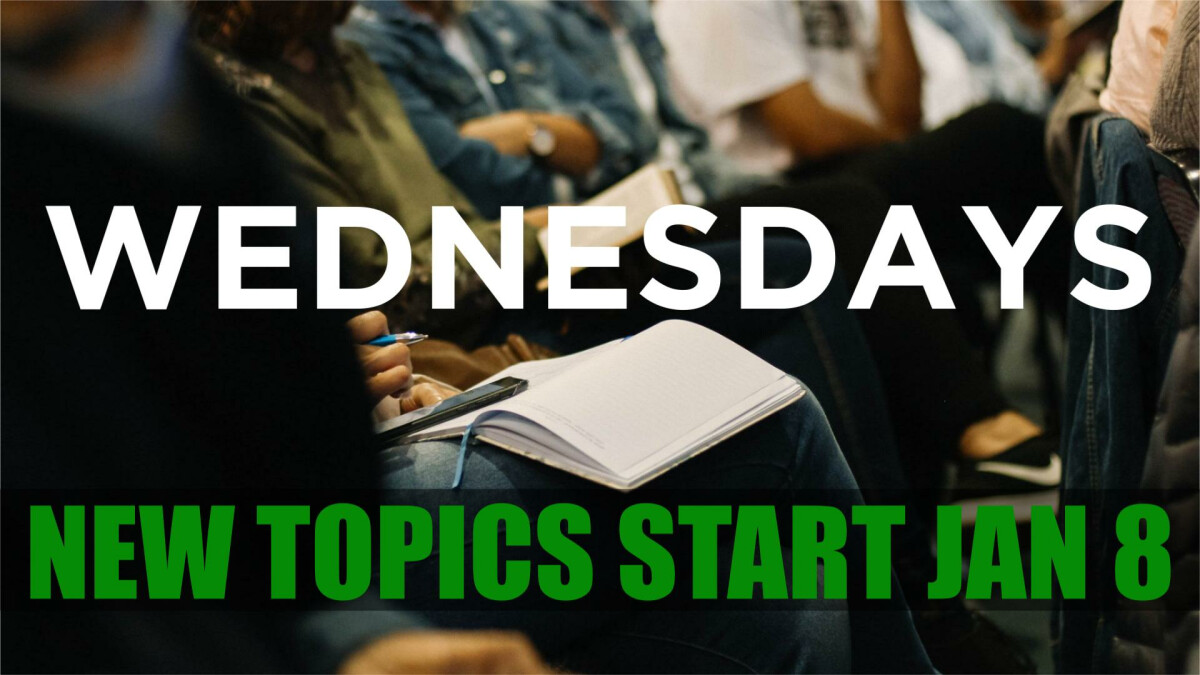 Every Wednesday, from 01/08/2020 to 01/29/2020, 6:30 PM - 8:00 PM
Wednesdays at Hillcrest start January 8 | We're gathering around two new topics to learn, be challenged and grow. Both these teaching and discussion groups meet January 8 to 29 from 6:30 to 8 PM.
There will be no childcare available for this session.
Session #1: Join us for one of two topics!
1. Restorative Justice in the Church, from systemic injustice to healing relationships | Join Mel Bockelman and Becky Reece Bockelman for teaching and a discussion of relevant scripture and issues related to incarceration. Each week we will have a conversation with a volunteer from the church involved in prison ministry and also a person recently released from prison who benefitted from prison ministry. No purchase necessary, but consider reading Rethinking Incarceration by Dominique Gilliard.
OR
2. Every Good Endeavor, a fresh view of work God's way | Join Mike Jones for teaching and a discussion of Part One of Every Good Endeavor by Timothy Keller which helps us understand and apply what the Bible says about work. Although we might consider our vocation nothing more than a job, Keller argues work is a gift used to serve God and others. Mike will use Every Good Endeavor as a guide for teaching and discussion which you can use as an accompaniment to this class.
Questions? Contact Julie at or Nate at .