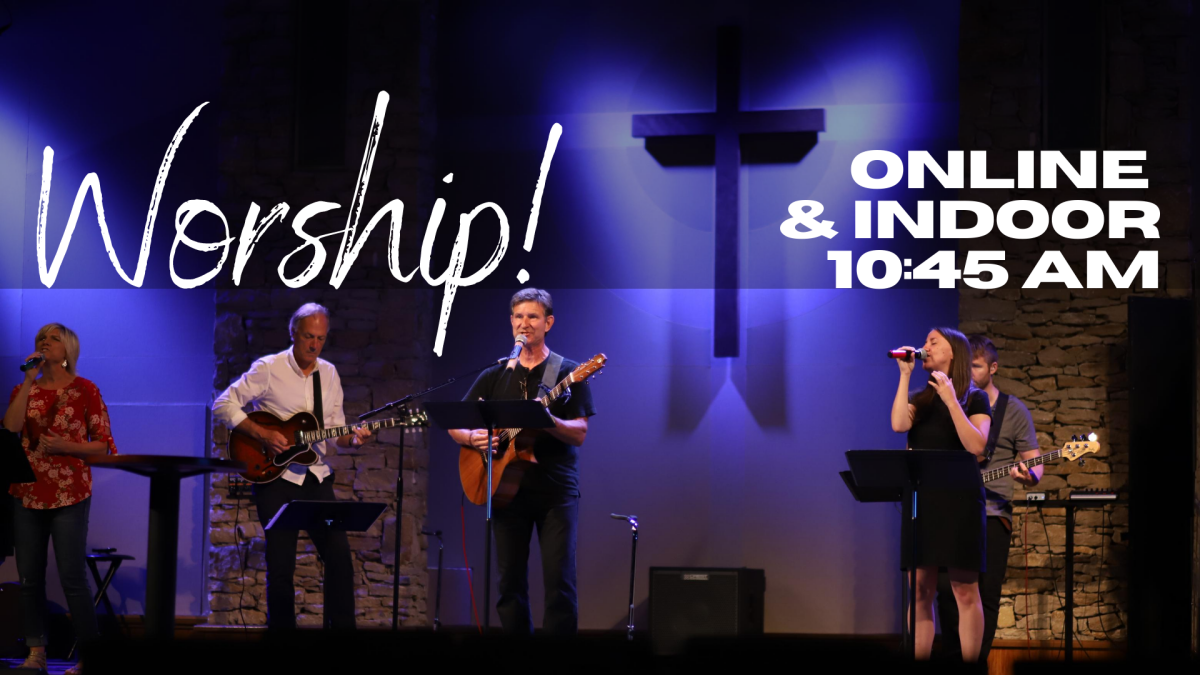 Every Sunday, 10:45 AM - 11:45 AM
We've added a new option! In addition to Online Worship, you can now join us for Indoor Worship in the sanctuary at 10:45 AM. Please wear a mask and maintain 6' distancing indoors. See Regather Plan here.
See new HCKids Regather Plan with THREE Options here.
Starting Sunday, August 30, we're adding an indoor option as part of our Sunday morning worship experience!
There will now be three ways to worship on Sunday mornings—outdoor on the hill at 9 AM; online worship at 10:45 AM; and in-person worship in the sanctuary at 10:45 AM.
Thank you for your patience and support as we continue to navigate plans that show care for the safety of those in our church family and also for those in our community.
At this time, we encourage your participation in our 9 AM outdoor service in the fresh air, where the risk of transmission of Covid-19 is much lower. When six-foot distancing cannot be maintained, we ask that masks be worn. Bring your lawn chair or your blanket and worship in the shade under the trees!
At 10:45 AM, we are continuing our livestream service for those who are worshipping at home, and now are inviting in those who are eager to be back in the sanctuary. Masks are required for the protection of our church family and guests and also for the safety of all we come in contact with during the week. Additionally, wearing a mask in the sanctuary is a way to show our love for those of all ages present who may be more vulnerable to the virus than others, making it possible for them to attend. Please note that those preaching and leading worship will not be wearing masks while they are on stage.
Thank you for your continued prayers and flexibility. We hope you'll worship with us Sunday mornings on the hill at 9 or at 10:45 online or in the sanctuary as we give glory to God together.