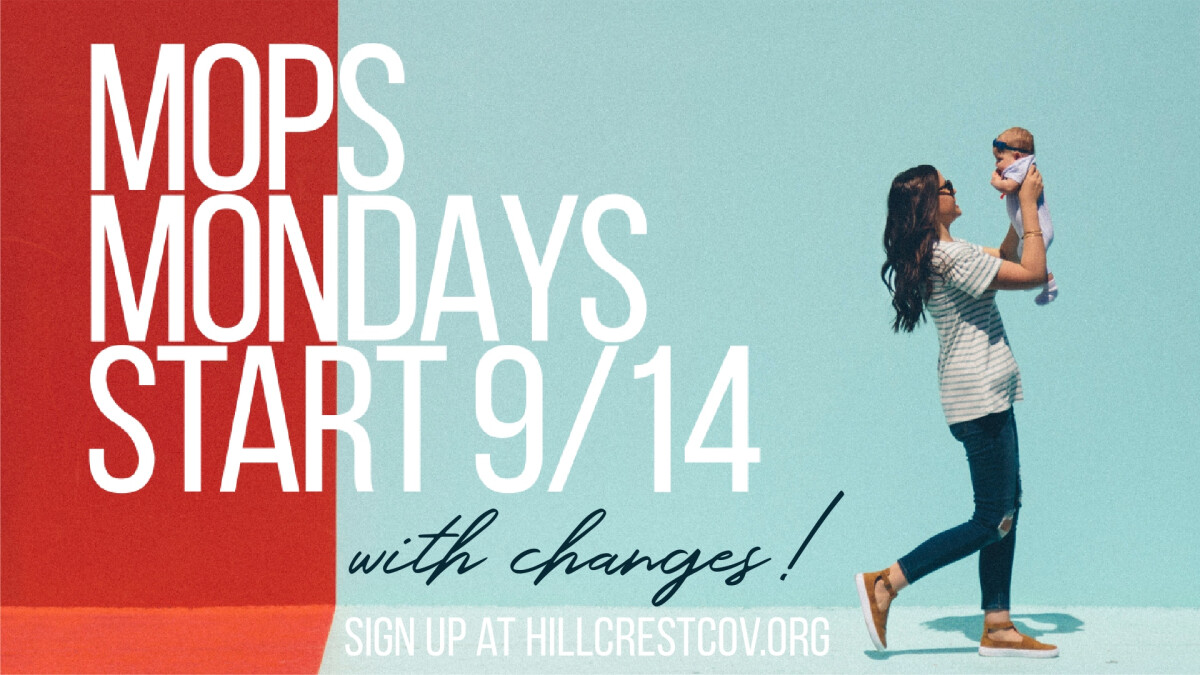 Second Monday of the month, 7:00 PM - 8:30 PM
This year MOPS (mothers of preschoolers) will meet on the second Monday of the month, September through May from 7 to 8:30 PM in Fellowship Hall. Come enjoy guest speakers, crafts/activities, and connect with other mothers of preschoolers and mentors. We hope to host other small group get-togethers throughout the year.
Unfortunately, childcare will not be offered this year. If the lack of childcare would be a barrier to attending, please contact us and we will try to help with a solution! Scholarship opportunities are available. If you are interested or would like to donate a scholarship, please contact the coordinators at or Nicole
Click here for more information, Hillcrest registration and international dues.