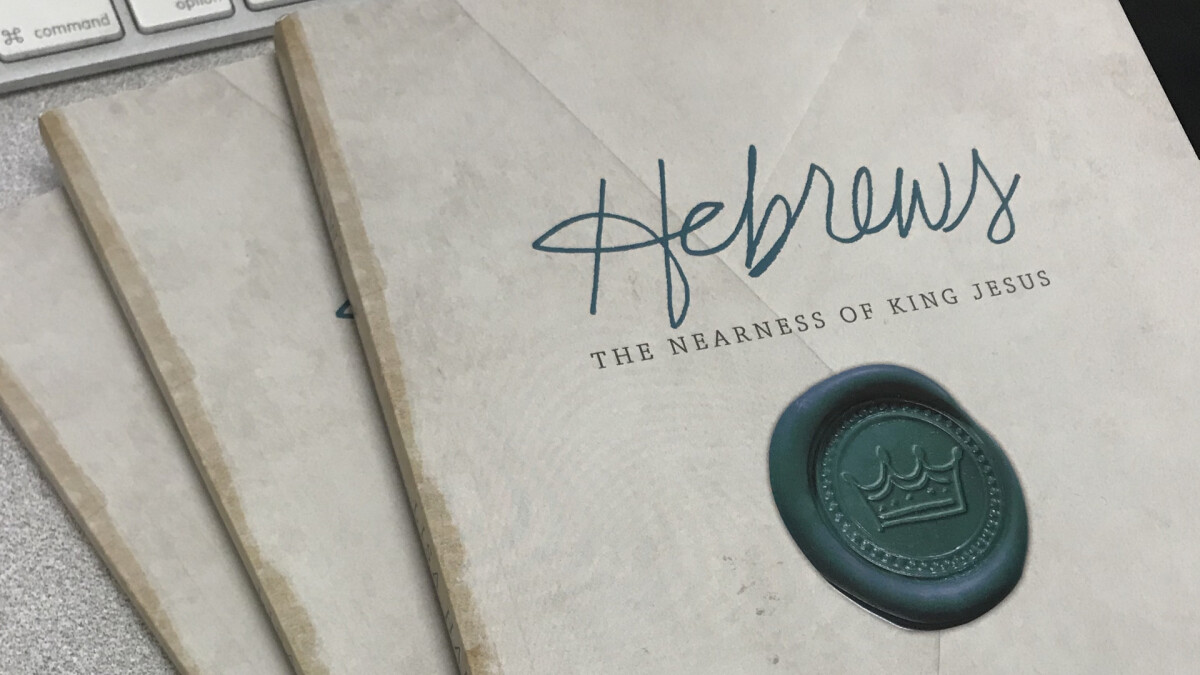 Thursday, September 17, 2020, 9:30 AM - Thursday, October 29, 2020, 11:30 AM
Join us as we journey through Hebrews with this seven-week video and discussion study by Lisa Harper. Lisa makes digging into Hebrews fun and doable, as only she can, without losing an ounce of depth. It's a bridge between the Old and New Testaments to get to the heart of the matter: Jesus is our accessible King. He is not a faraway God, but an up close Redeemer who draws near to us. For women of all ages!
Seven-week study: Thursdays, September 17 through October 29, 9:30 to 11:30 AM, in Fellowship Hall
Please purchase a study guide online at Lifeway, Amazon, or at your local Christian bookstore. No sign-up required for women.
We are able to provide childcare with some limitations.
Limit of 10 children total.
Children between the ages of 2 and 5 only.
Outside, weather permitting.
Recommend but don't require masks.
Deadline is Thursday, September 3. We will not be able to provide childcare if we have

less than five kids sign up.
There are additional requirements like bringing and labeling water, etc. Please read the sign up form carefully for how to prepare for childcare this fall. Register kids 2-5 here.