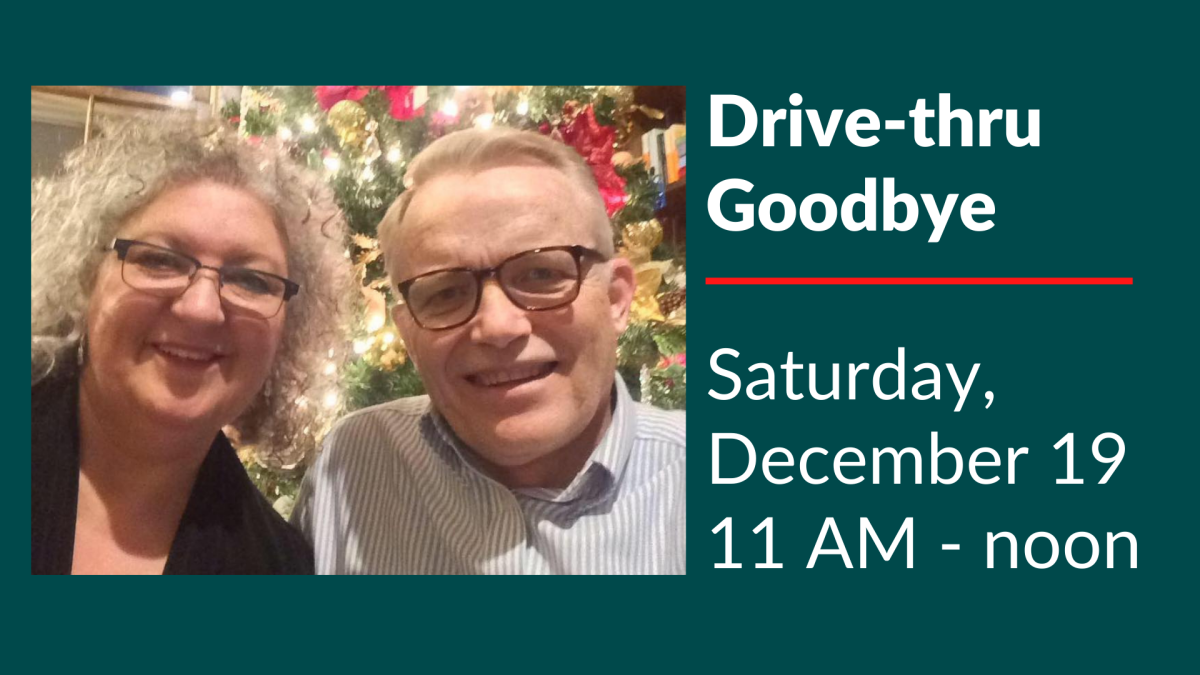 Saturday, December 19, 2020, 11:00 AM - 12:00 PM
Larry Williams is retiring!
"Dear Hillcrest Family,
After a great deal of prayer, discussion and discernment, Gail and I have decided that I will retire from Hillcrest Covenant Church effective December 31, 2020.
It has been a privilege and pleasure to serve at Hillcrest for the past five years. We have come to love Hillcrest and its people. We will forever have very fond memories of our time here. We will leave with a full heart, wishing the very best for Hillcrest in the days and years ahead.
Blessings,
Larry Williams, Executive/Missions Pastor"
Two ways to say goodbye!
1. Stop by the back parking lot at Hillcrest on Saturday, December 19 from 11 AM to noon to say goodbye to Larry and Gail Williams who will be available to greet you from a distance.
2. Online Coffee Goodbye with Larry and Gail on Sunday, December 20 at 12 noon | Log in to Zoom with a cup of coffee and to say goodbye and express your appreciation for Larry and Gail's ministry with us. Connect with Larry's Zoom meeting here...
Two ways to contribute to a group gift!
1. Group Gift for Larry and Gail Williams | To recognize and thank Larry and Gail for their commitment and service to Hillcrest Covenant Church, we have set up a Go Fund Me account to collect funds for a gift.
Contribute to the Gift Fund here!
2. If you want to send a check, please make it out to Larry Williams (not Hillcrest) and mail it to Hillcrest Covenant Church, 8801 Nall Ave., Prairie Village, KS 66207 or place it in the dropbox on Sundays. Questions? Email Meg at