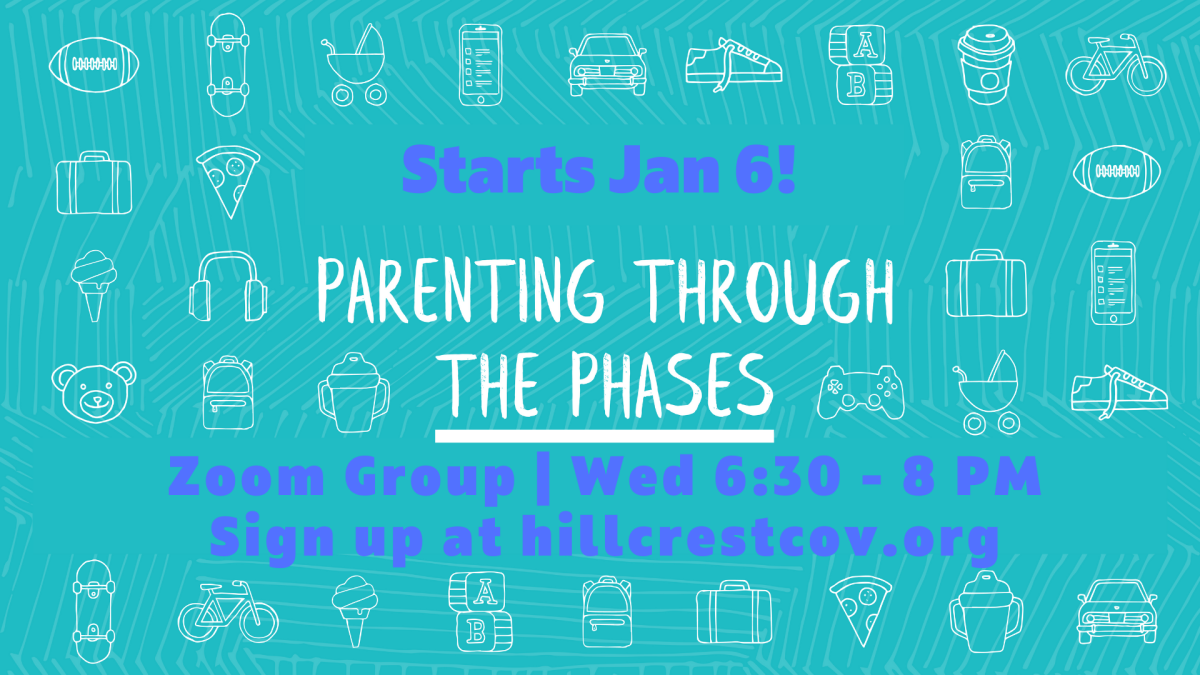 Wednesday, January 06, 2021, 6:30 PM - Wednesday, January 27, 2021, 8:00 PM
Join us for Parenting through the Phases, an inspiring, guilt-free Wednesday Night group that will help you make the most of the developmental phase your child or teen is in right now.
Each night will consist of a teaching video and breakout groups focused on different phases of parenting.
This online group will meet for four weeks from January 6 through 27 from 6:30 to 8 PM through Zoom. Zoom link will be sent as soon as it becomes available.
Sign up for Parenting through the Phases here!
Questions? Email Nicole Guthrie at