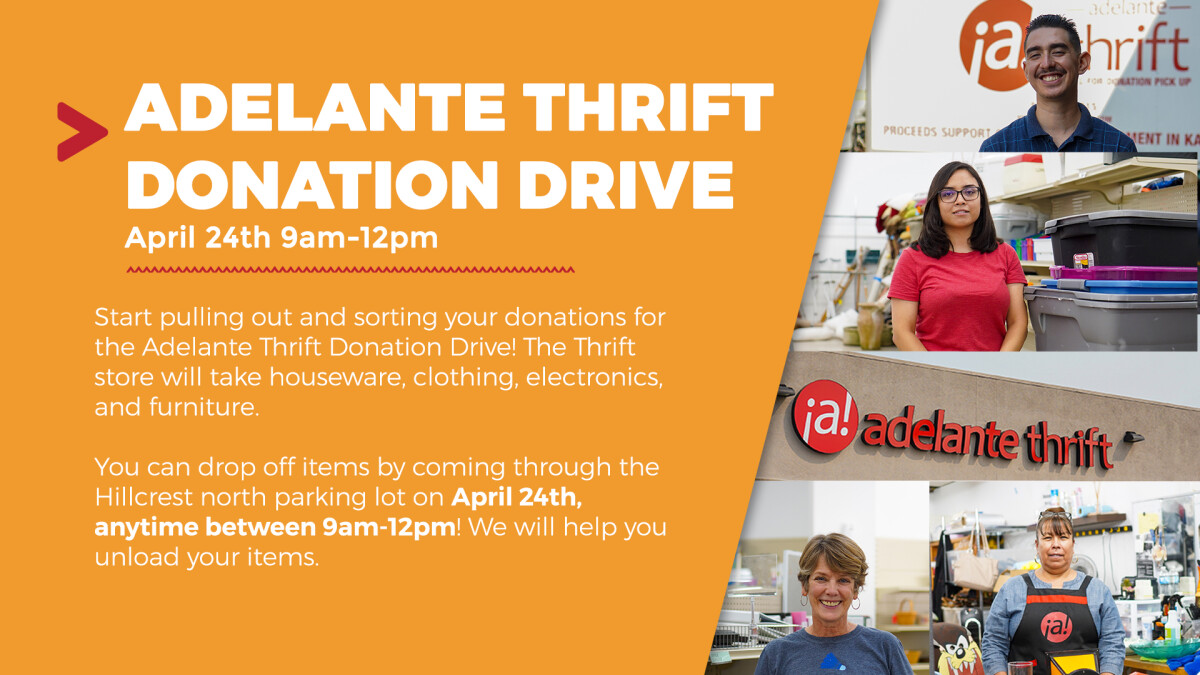 Saturday, April 24, 2021, 9:00 AM - 12:00 PM
Bring good quality furniture, household items and presorted, labeled clothes bags (clothes are especially needed) to our drive-thru donation in the Hillcrest parking lot from 9 AM to noon. Volunteers will unload the trunk as you remain in your car. Invite your family and friends to clean out their closets and stop by with their donations. All proceeds benefit Mission Adelante, one of our local mission partners.
Click above to help sort, load or drive items to the store that Saturday. We'd love for you to gather your family, friends or small group and volunteer together to help make it happen.