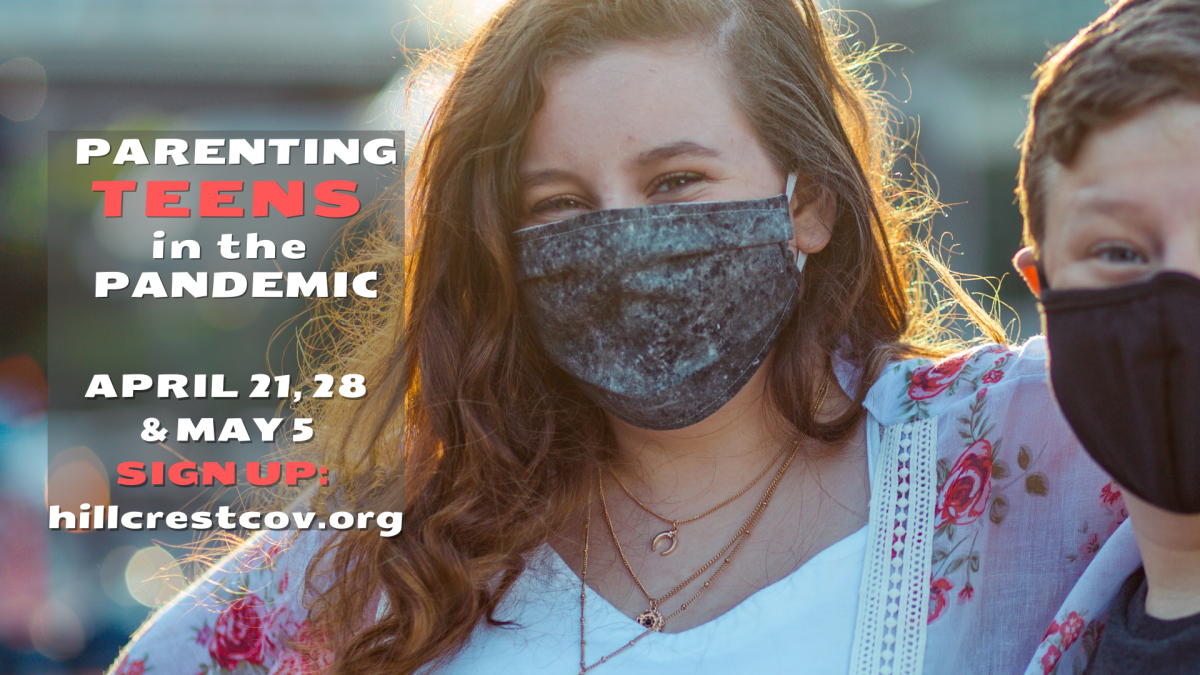 Every Wednesday, from 04/21/2021 to 05/05/2021, 6:30 PM - 7:30 PM
Parenting TEENS* in the Pandemic is a hybrid class (in-person at Hillcrest and Zoom) led by a group of 3 professional counselors from our local community.
This three week class will focus on three key area's of parenting teenagers:
1) Equip parents with better knowledge of what kids are processing coming out of the pandemic (define reality).
2) Help parents better understanding their teen's perspective as they have journeyed through the social isolation & school schedule upheaval (build compassion).
3) Give parents "tools of engagement" that will help them reconnect as a family.
This Hillcrest Wednesday night group will meet April 21, 28 and May 5 from 6:30 to 7:30 PM. Each session will consist of 45 minutes of moderated panel discussion followed by 15 minutes of Q & A. A Zoom link will be provided closer to the start of the class.
*Although parenting teens is the focus of this class, parents of all ages are welcome to join us.
Questions? Email Nate Severson at