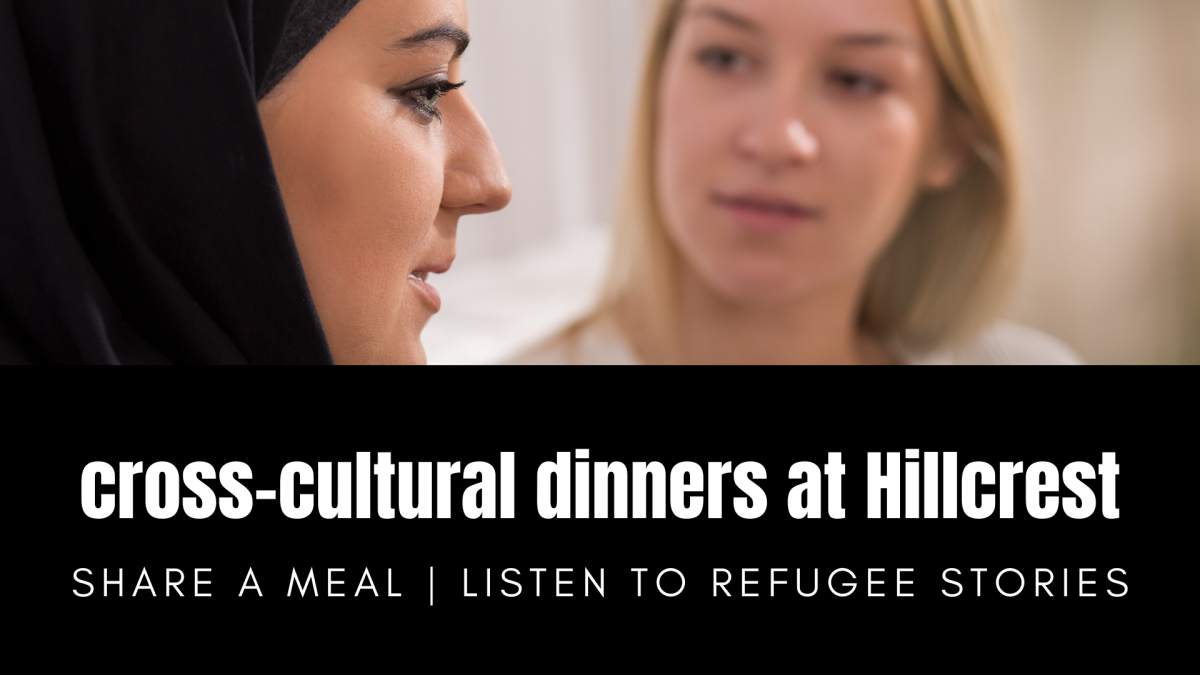 Saturday, January 29, 2022, 6:00 PM - 8:00 PM
Sharing a meal is celebrated in different ways around the world, but some things remain common. It's a special time to gather with others and be present with each other. In this spirit, we would like to invite you to join us for a special dinner with our local refugee community as we get to know each other through sharing a meal and hearing each other's stories. For our first gathering, we will have a couple families from our community share ways in which the Hillcrest family has impacted their life in a positive way. Also, that evening we will be taking time to share more ways in which you can be involved with refugee families that now call Kansas City home. Fellowship Hall from 6 to 8 PM. Please sign up below for each dinner you plan to attend.
Sign up for the Saturday, January 29 Cross-Cultural Dinner here.
If you are not able to join us on January 29 but would like to be involved with future Cross-Cultural Dinners on February 12 or March 26, please email Nate Severson at