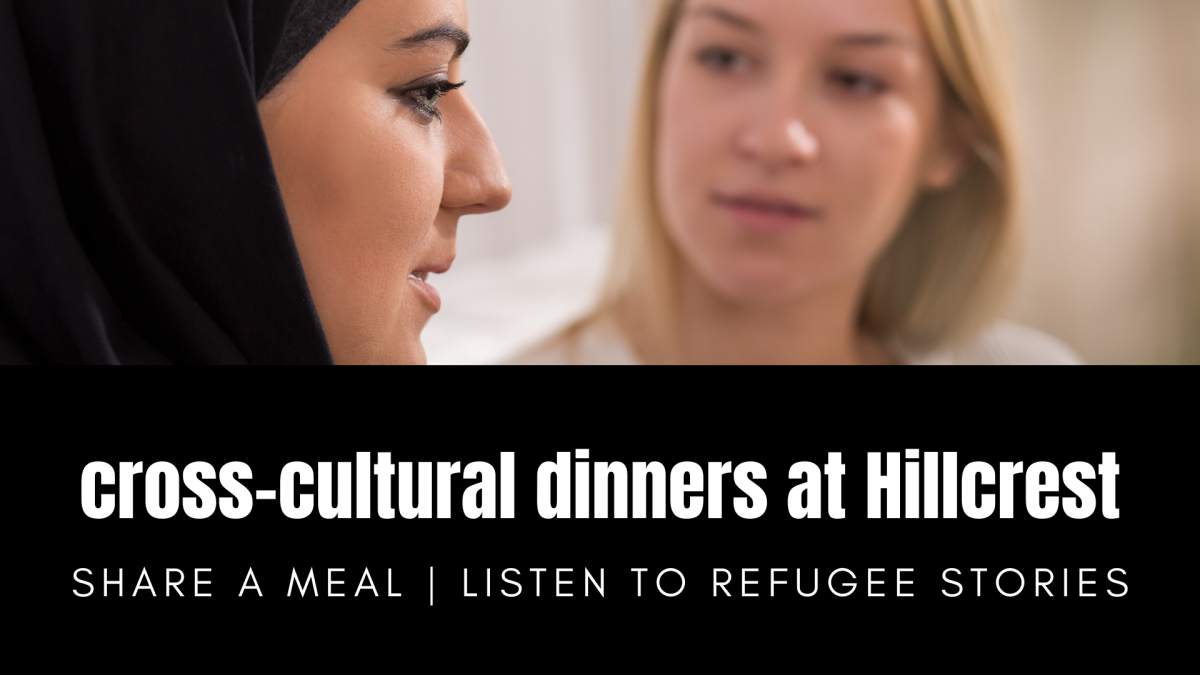 Saturday, February 12, 2022, 6:00 PM - 8:00 PM
THIS IS NO ORDINARY DINNER PARTY...
At any dinner party, you're bound to experience a wide range of sights, smells and small talk. That's especially true at Cross-Cultural Dinners at Hillcrest. At our Cross-Cultural Dinners, we bring together local refugee families and our Hillcrest family to break bread and, maybe more importantly, foster a deeper sense of community and connection.

We would love for you to join us on Saturday, February 12 from 6 to 8 PM in Fellowship Hall at Hillcrest for our next Cross-Cultural Dinner. If you attend, you'll be rewarded with an array of aromatic scents wafting from plates filled with ethnic dishes. You'll hear inspirational stories of families who have had to abandon their home countries and embark on new challenges. And you'll also witness new friendships that blossom when we welcome our brothers and sisters to our church.
Sign up for Saturday, February 12 Cross-Cultural Dinner here.
If you are not able to join us on February 12 but would like to be involved with future Cross-Cultural Dinners, please email Nate Severson at