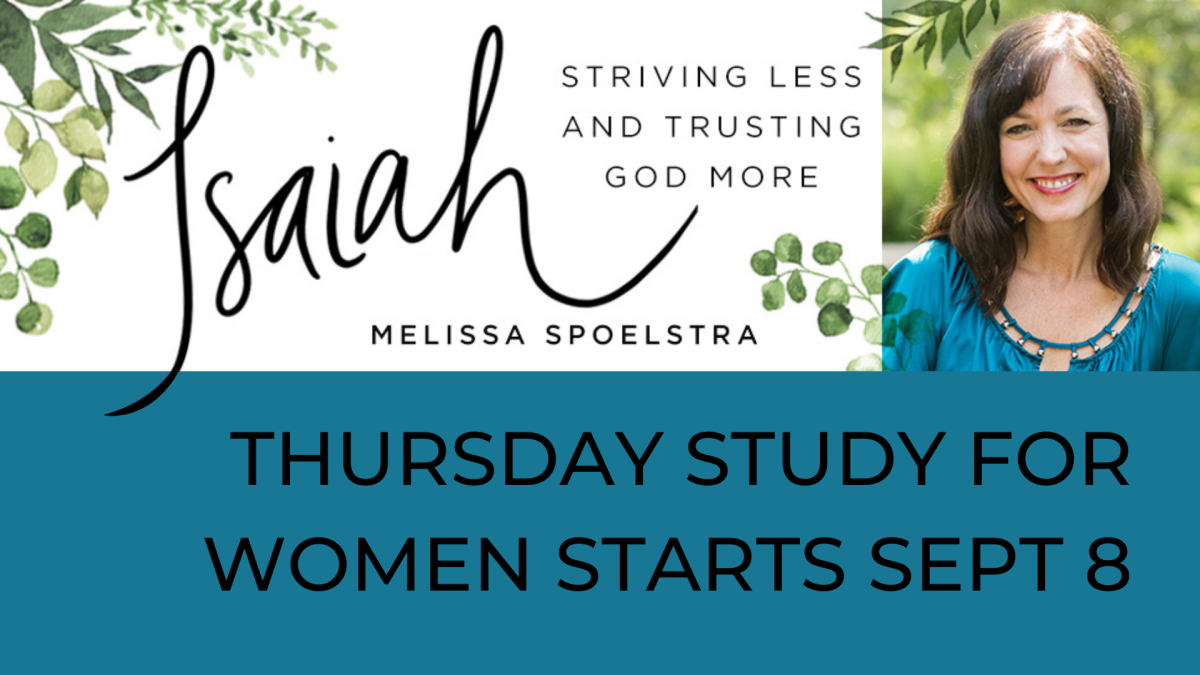 Thursday, September 08, 2022, 9:30 AM - 11:30 AM
THURSDAY BIBLE STUDY | Women of all ages and stages are invited to our fall study starting September 8!
Thursdays, September 8 to December 15 (14-weeks) from 9:30 to 11:30 AM in Fellowship Hall
Join us as we watch and discuss Melissa Spoelstra's exploration of Isaiah. Together we'll study Isaiah—from his challenging words to the nation of Israel to his prophecies of the Messiah to come—we'll learn to rest in God's promises and grow in trust. Unpacking Isaiah's words will reveal that we can trust God more than our own human effort or the counterfeits the world suggests. We won't be striving harder, but instead trusting more deeply the Faithful One who is so worthy of our utter dependence. In Him we'll find the comfort and peace we need to sustain us. No sign-up required.
Purchase a study guide online at Lifeway, Amazon, or at your local Christian bookstore. Childcare is not available for this study.
Questions? Email Dana Ator at