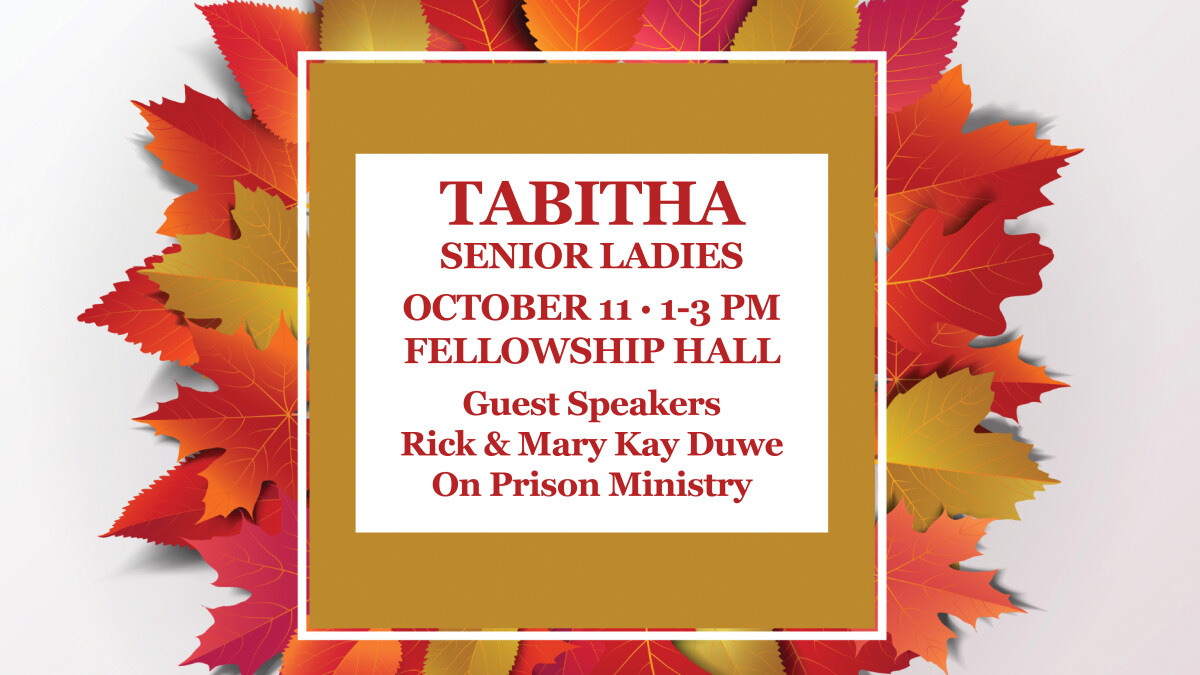 Tuesday, October 11, 2022, 1:00 PM - 3:00 PM
Tabitha on Tuesday, October 11 | Join us for coffee, dessert, and conversation from 1 to 3 PM in Fellowship Hall. Rick and Mary Kay Duwe are the guest speakers. Rick has been in prison ministry for 29 years, both at Leavenworth Federal Penitentiary and the Johnson County jail. Rick says, "To the men, we offer the hope of a better life with Jesus, and we have seen many changed lives over the years." To RSVP, contact Kathy Langley at 913-788-0788.
Tabitha is a ministry for women ages 55 and up and occasionally men are invited, too!