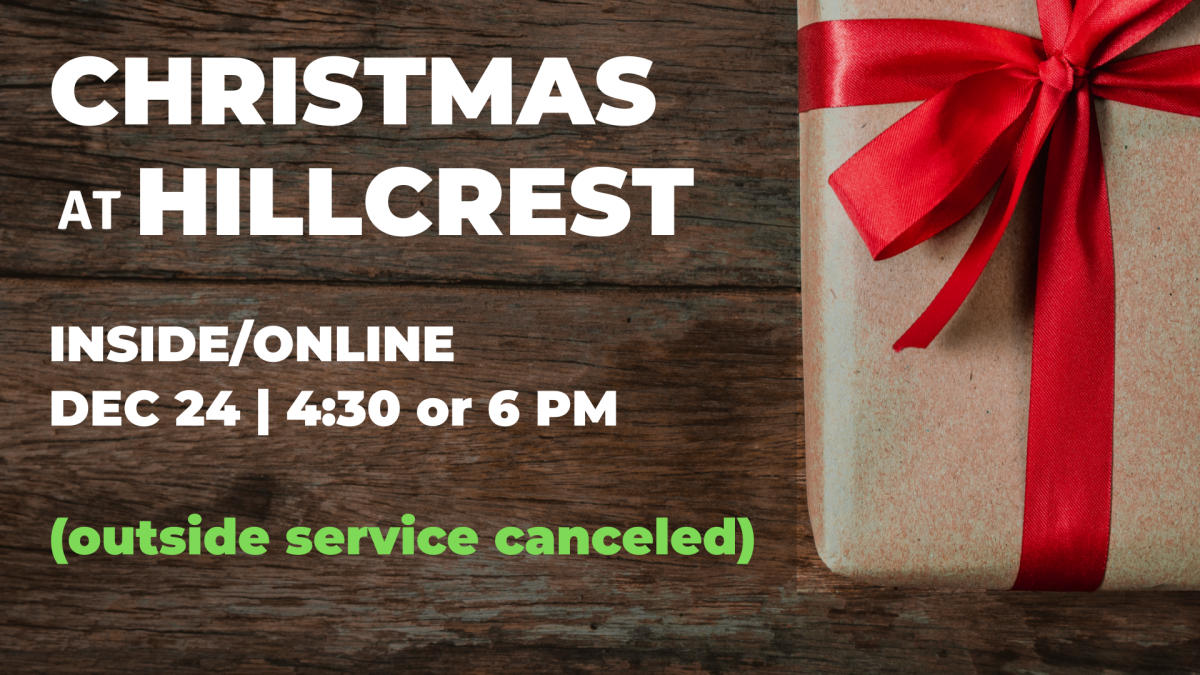 Saturday, December 24, 2022, 6:00 PM - 7:00 PM
You're invited to join us at one of two Christmas Eve services:

Saturday, December 24

:
Inside or online, family-friendly celebration at 4:30 PM
More reflective gathering at 6 PM.
Nursery for birth to 2 1/2 year-olds.
We would love for you to invite at least three people you know (who are not connected to a local church) to join us for one of our Christmas Eve services. See here for templates to text your friends and family. Copy and paste into your phone or computer for easy sharing. Or, pick up invite cards on Sunday.